ABOUT
Started in September 2016 Airrtoast is a brand that specializes in toasts. Airr stands for air bread, which is our key ingredient that is extremely light and has large air pockets.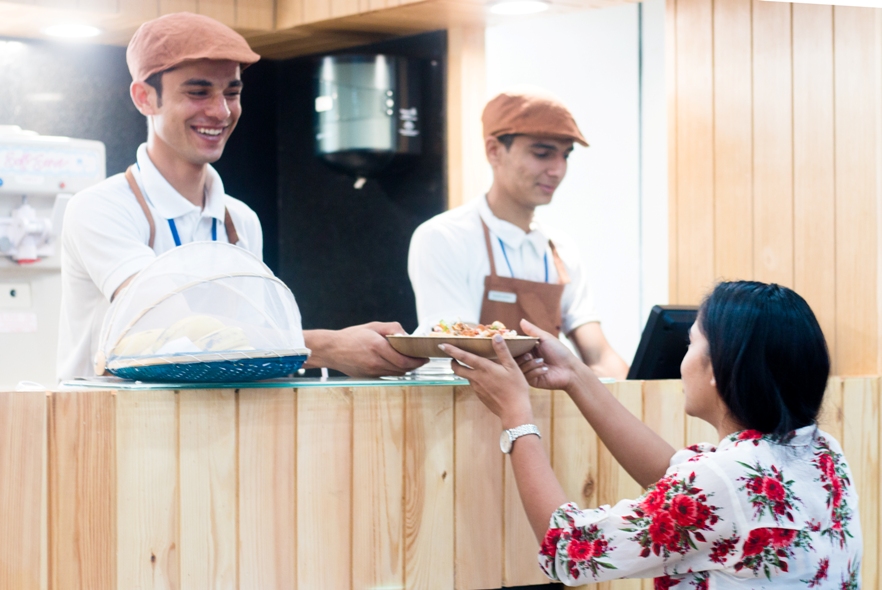 Our Purpose
To Inspire Morality In Business

To create a business with the foundation of morality that positively impacts the life of every individual or environment that we come in contact with.

To have a culture of high performance & extreme attention to detail along with strong values to reach the highest heights in whatever business we do.

By doing so we hope to inspire other individuals/ businesses along the same healthy path.
Mission
To have a talented, honest and energetic team that is driven by our purpose.
To make Airr toast the ideal quick service FnB kiosk, for high density transit locations.
We believe:
Simple..
Simple menu

Simple recipes

Simple and honest communication

Simple operating standards

Simplicity in our attitude and behavior

Simplicity in our purpose
Smile..
Smile and take pride in what we do

Smile as soon as we see the customer

Smile while serving the order

Smile and give a fond farewell when the customer is leaving

Smile and treat each other with respect
Core moral values (5 silas)
To abstain from serving any being on our menu





To abstain from stealing





To abstain from sexual misconduct





To abstain from telling lies





To abstain from serving intoxicants



Our people

Our people are our biggest asset and thus we take great interest their well being including pay, work environment, tools, training, autonomy, entrepreneurship opportunities, and a variety of incentives and benefits most important of which is the opportunity to earn a direct share of the revenue.

Also a very important element of our training is the opportunity to sit regular 10-day Vipassana courses.

We understand that maintaining a Gender balance is key to our success.

Over 10% of our people are hearing and speech impaired. These differently-abled members of our team are invaluable assets that have resulted in a variety of gains from customer satisfaction to the balance sheet.



Morality in business

Our menu is vegetarian thus ensuring that no being is killed for any of our supplies,

We do not serve any intoxicants (alcohol, etc.) at any of our outlets,

We pay our fair share of taxes and refrain from all unlawful business practices,

We strive to be honest about each of our dealings, shortcomings and successes,

For us Suppliers, Employees, Managers, Customers or Shareholders no body is the boss everyone is important and given appropriate priority.

Our purpose is to inspire people/ companies that great success can be achieved through doing business with a foundation of morality.